By
Lorie
on
January 28, 2015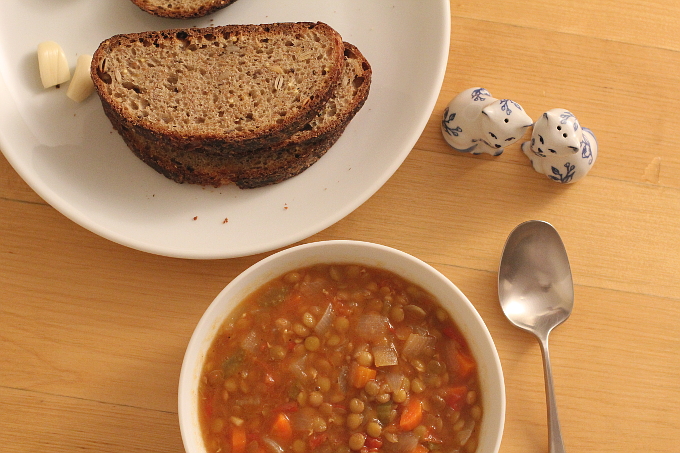 I'm on a roll – fifth post this month! Strange, considering I haven't been around since October last year. Maybe it's the new year, a good time to start fresh. It was also good to get back to our old routine after the holidays, and with E getting a little older, I'm able to find pockets of free time throughout the week.
So, lentil soup, one of our dinner regulars. It's hearty and flavorful, without scrimping on nutrition. Great when you need a break from meat for a couple of days. The soup is easy to make, but there's a bit of prep work because of the diced fresh tomatoes. I suppose you can use canned diced tomatoes as a shortcut. I cook three dinners worth plus E's portions (she loves this soup!) to make up for the time cutting vegetables. To round out the meal – good bread, toasted and buttered (generously :D), and fresh garlic to add to the soup or to rub on the bread.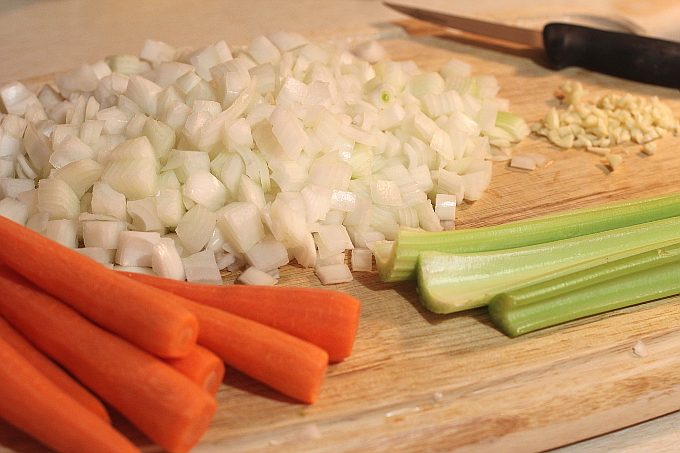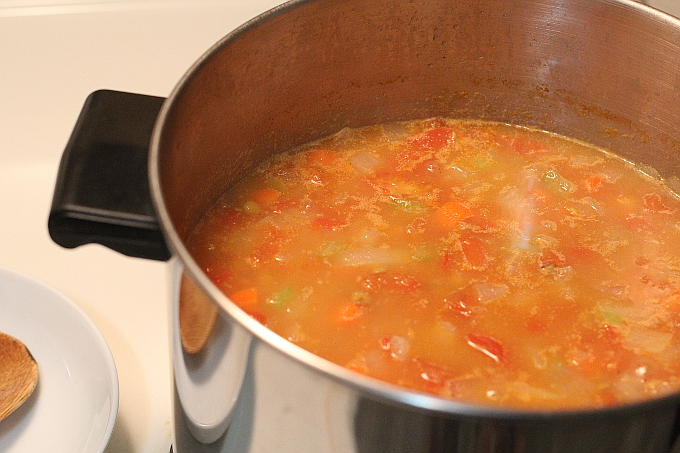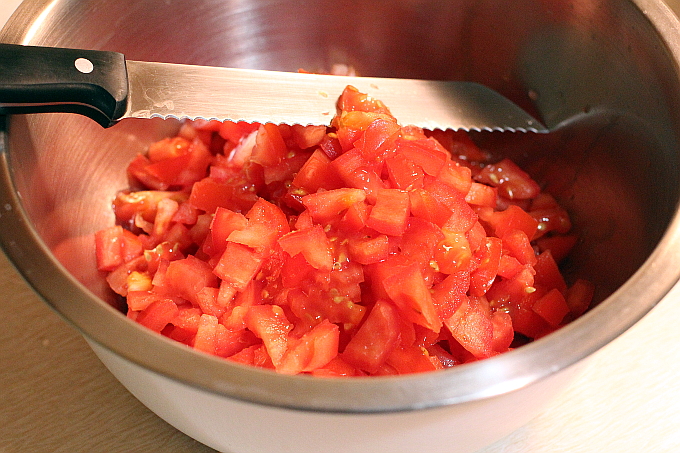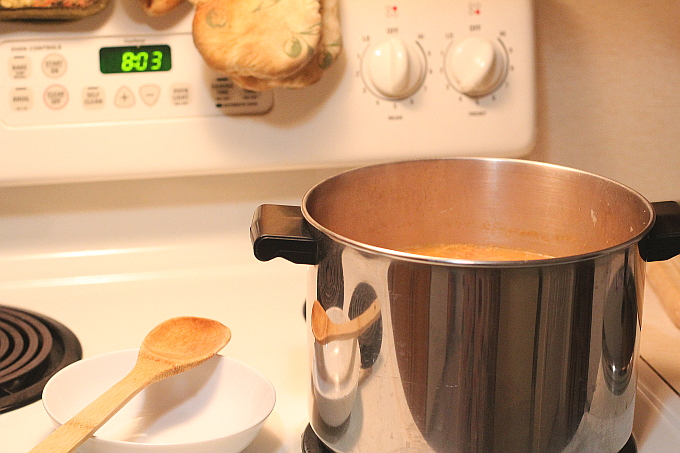 Lentil Soup
Servings: 6-8
3 tsp. olive oil
3 small onions, diced
3 cloves of garlic, minced
3 celery stalks, diced
5 good-sized carrots, diced
salt and pepper to taste
1 1/2 cups lentils
6 tomatoes, diced and juices saved
6 cups of liquid, water or stock or combination of both **
** We've tried this soup using only water and still like it, but broth does make a difference.
– Heat olive oil in a large pot over medium heat. Add onion and garlic and cook for about 2 minutes.
– Add celery, carrots, salt, and pepper and cook, stirring occasionally, until vegetables have softened, about 8-10 minutes. (It's a big pot of soup so I put a good amount of salt and pepper. But remember that it's easier to add more later than to take it out.)
– Add washed lentils, tomatoes with juice, and liquid. Bring to a boil, then simmer for an hour. Add salt and pepper to taste.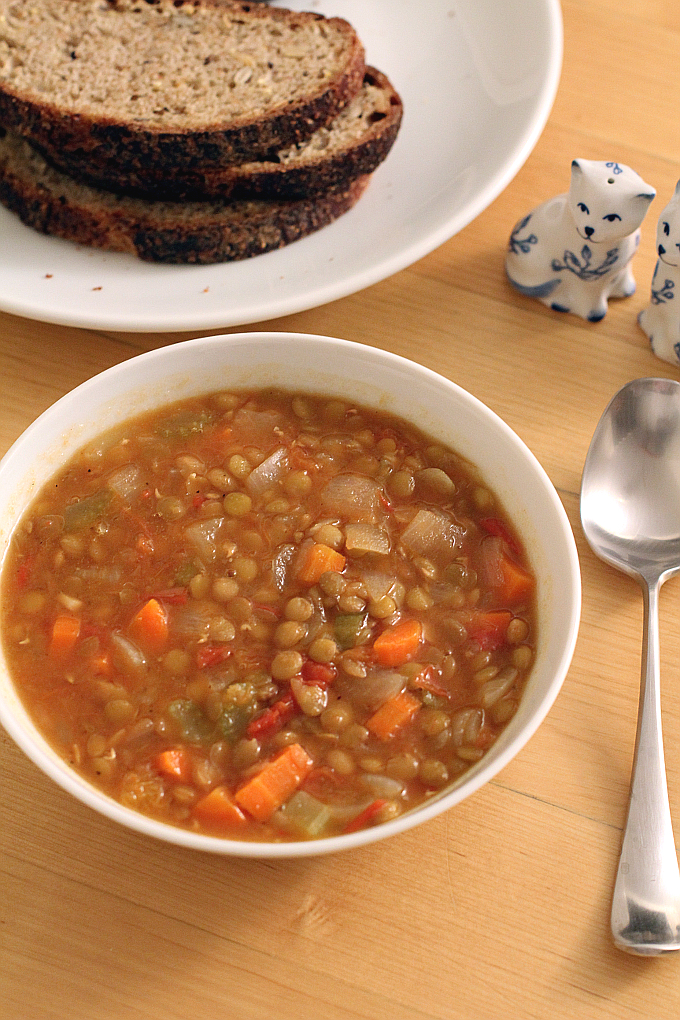 Posted in
|
Tagged with
|