By
Lorie
on
February 25, 2013
This Sunday was a quiet one for us. We slept in a little bit and didn't really have any definite plans for the day. It was a perfect morning for pancakes. I found the little piece of paper that has our go-to recipe written down in pink ink, made a cup of tea, and started working on the batter. That's usually my job, and George cooks the pancakes.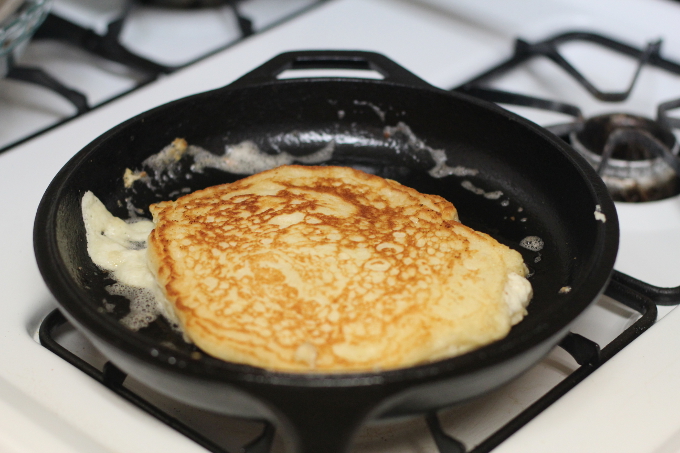 The original recipe is from allrecipes.com
Buttermilk Pancakes
Servings: 2
1 cup all-purpose flour
1 tbsp. sugar
1 tsp. baking powder
1/2 tsp. baking soda
1/4 tsp salt
1 cup buttermilk
1/4 cup milk
1 egg
2 tbsp. butter, melted
butter for cooking
– Mix flour, sugar, baking powder, baking soda, and salt in a large bowl. Set aside. Beat together buttermilk, milk, egg, and butter in a separate bowl. Leave the two mixtures separate until ready to cook.
– Pour wet mixture to dry mixture. Stir/fold using a wooden spoon until just blended together. Don't over-mix, because the pancakes will not be as fluffy.
– We use one ladle per pancake, which is the same as 1/2 cup. Cook over medium heat, approximately 2 minutes on each side, or until golden brown.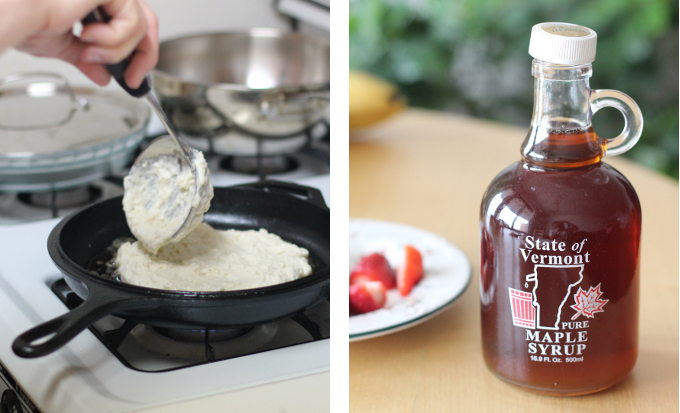 This recipe yields three-good sized pancakes. Just double/triple the ingredients depending on how many people you're serving. Complement with syrup or fresh fruits. We used this maple syrup that we got from Vermont a couple of months back and it was really good with the tasty, fluffy pancakes.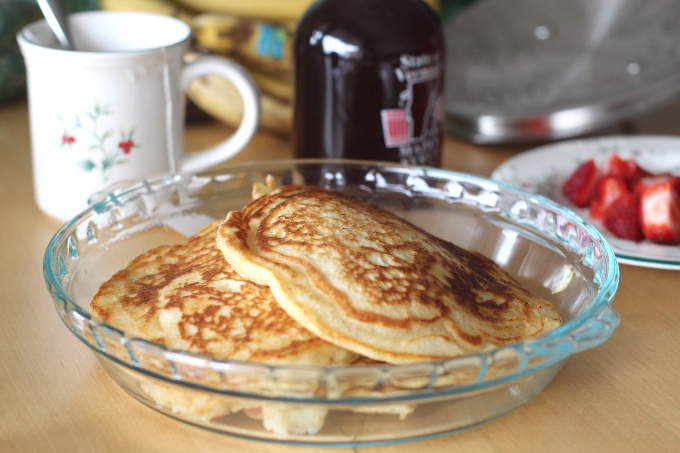 Posted in
|
Tagged with
|