March is here
By
Lorie
on
March 4, 2013
Welcome, March. You are one of my favorite months. Family birthdays are around the corner and spring is coming. I've been thinking about our container garden lately, and that I should start reading and taking notes about this year's crops. We need a support for the tomato and we're still trying to decide if we're buying one or building our own.
Yesterday, I was surprised to see a tree already in bloom. Do they really start this early?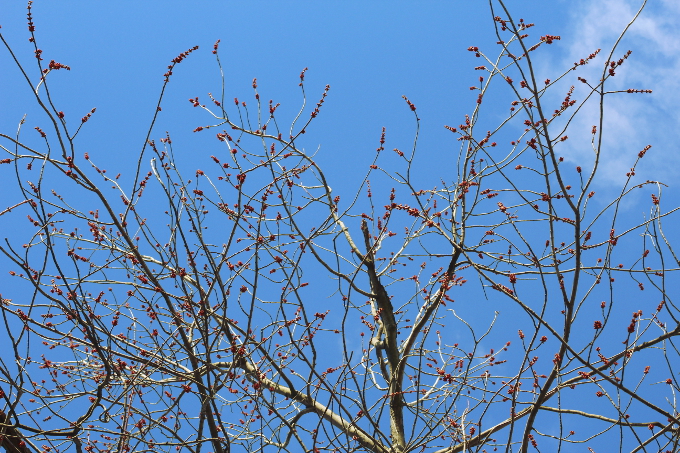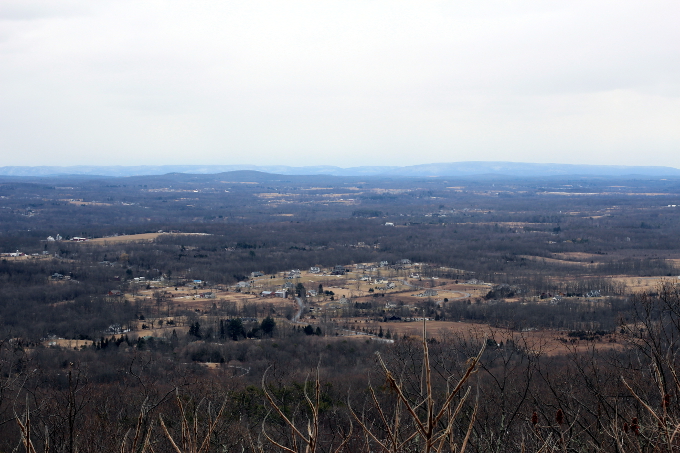 On Saturday, George and I spent the whole day driving around upstate New York. We saw parts of Dutchess and Ulster Counties in Hudson Valley, and Sullivan County in the Catskill Mountains. Hudson Valley has farming fields and rolling hills that must be very green during summer. The photo above was taken from an overlook on Route 44, in this section that goes through the Shawangunk Mountains (love the name). My favorite area is Livingston Manor, a picturesque town in the Catskills, where there's a nice mix of wooded areas and open, rolling fields.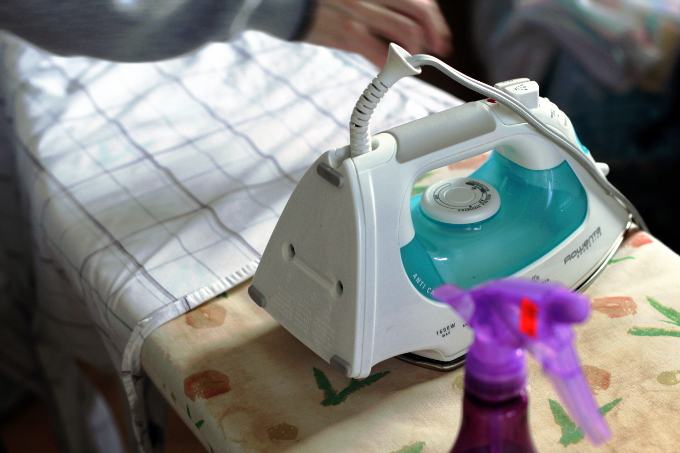 Sunday was pretty easy-going. Slow morning, then we spent the rest of the day at my parents' in Jersey City. That's one of my brothers ironing his work clothes :) We were just hanging out in the boys' room, talked about nothing in particular, while I putzed around with the camera. I found my mom's photo album collection and wanted to look through the albums but it was time to prepare Iron Boy's advanced birthday dinner. We kept it simple: salad, mashed potatoes topped with shiitake mushrooms, and baked lamb chops.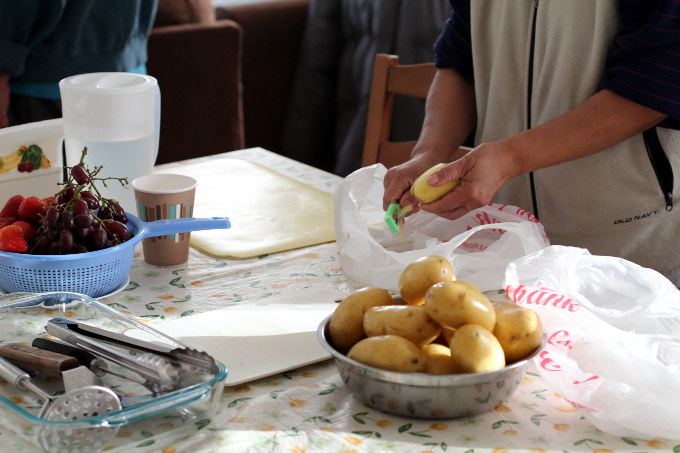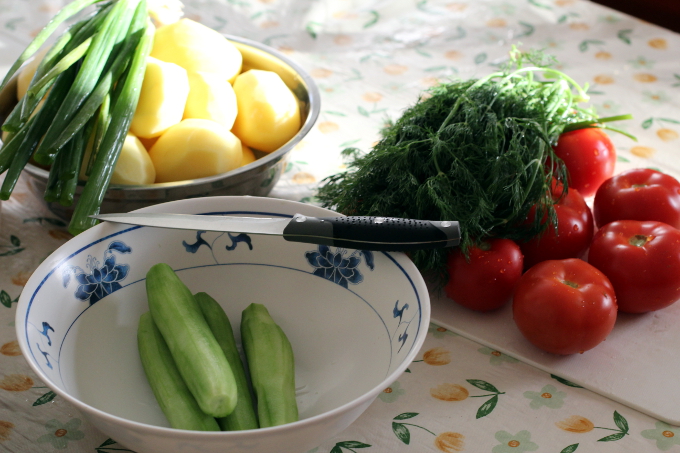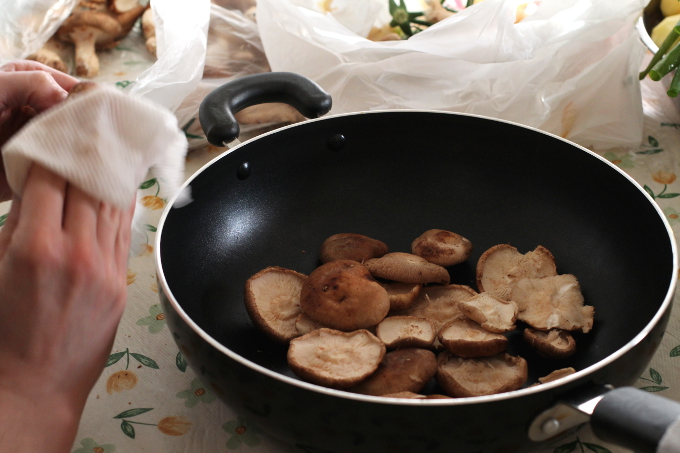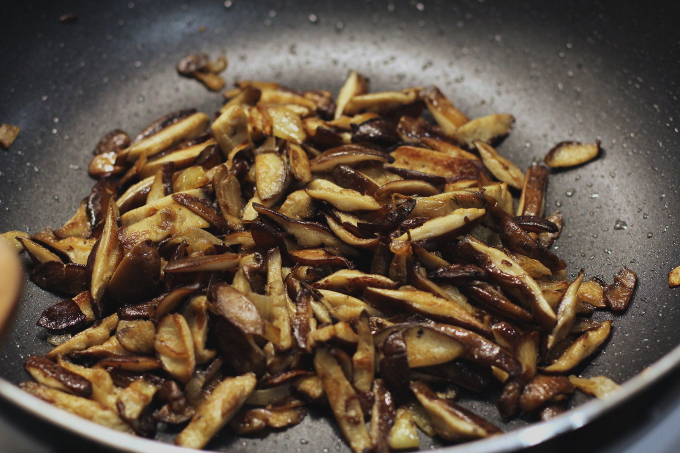 Usually, Mama, George, and I work on the food prep and cooking, while the rest of the family keep us company. Sort of. A lot of times they watch TV. My parents have an open floor plan, the living room and the kitchen is this one big room and everyone can interact. I love it.
In the middle of dinner preparation, my youngest brother took a break from "studying" in his room and came to visit us in the kitchen. First thing he said: "Where's the meat?"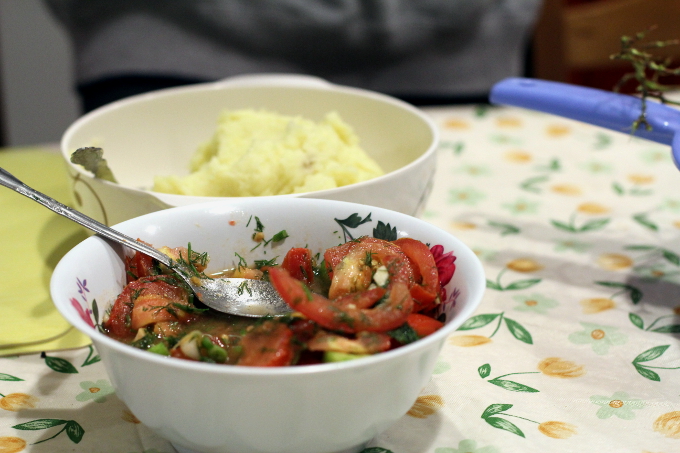 Leftovers and…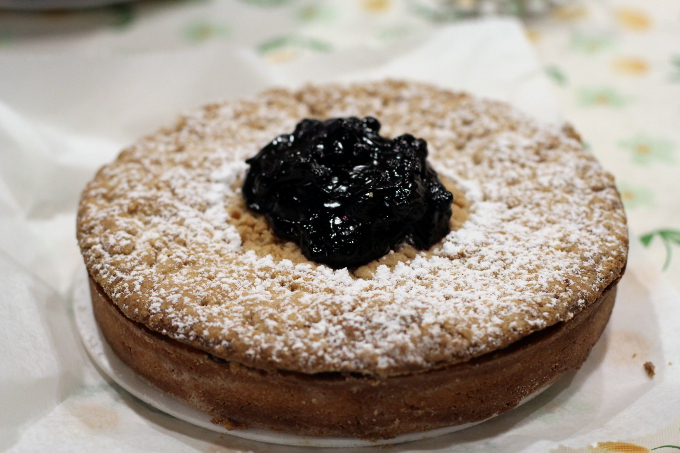 Birthday pie. No, I didn't make this. Store-bought blueberry pie. It was just alright. Dinner was a success, though. And as usual, we ended up going home later than we planned.
Later that night, I found this painting while putting our things away. It was left in the closet when we moved in and was forgotten until now. I worked in a nursing home a few years ago, and on my last day at the job, one of my patients gave this to me. A special gift and a treasured memory.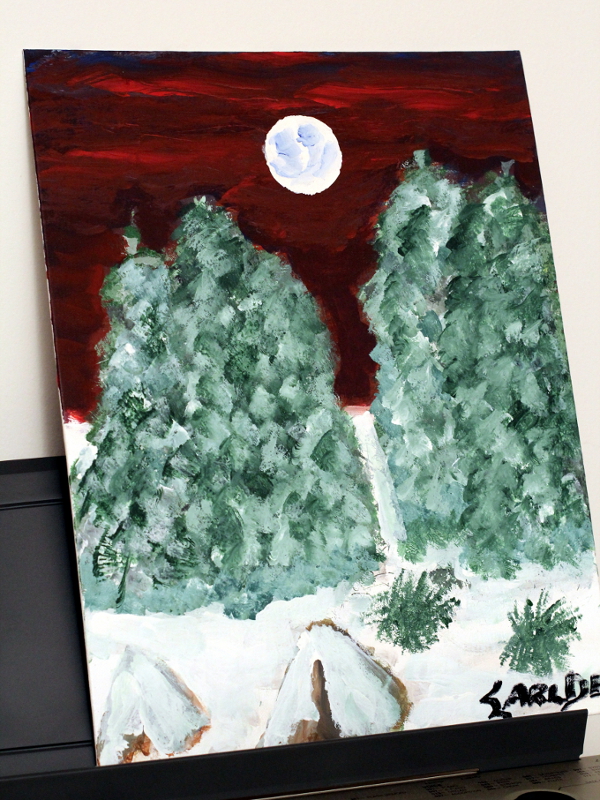 Grateful for the wonderful weekend and happy that March started off on a good note :)
Posted in
|
No Tags
|