Getting back
By
Lorie
on
May 13, 2013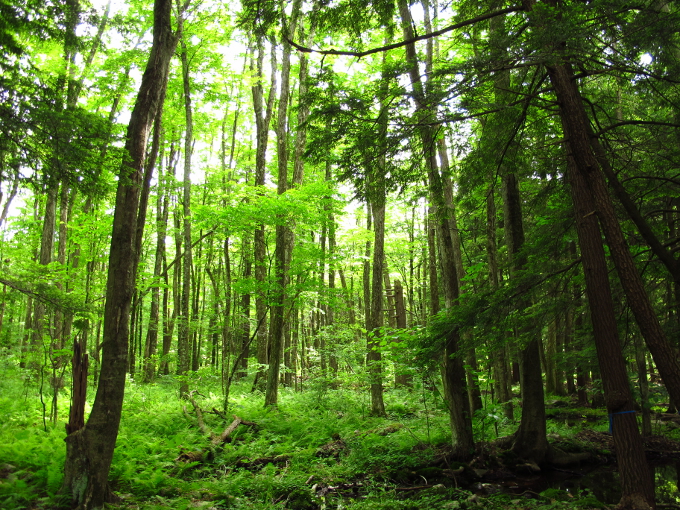 The last three months has ran away from me. I've never been so lazy in my life, and I'm not happy or proud of it. Idleness is not good for the spirit. My own body is working against me, although for good reasons ;). Changes are ongoing and I hope to settle into a routine soon.
My camera and I missed the spring foliage. The couple of times I was able to get away from the city everything was green already, with just a few colors here and there. Not that I'm complaining. I love the fresh green color of the trees. Not that I've been taking pictures lately, I hardly touched my camera. Sigh.
So I'm reusing old photos, sorry, taken last year during a short hike in the Delaware State Forest. Three miles back and forth, easygoing and more like a nature walk, although the terrain is rocky and you have to watch your step. Best to wear hiking boots that support your ankle. Our usual short trail starts from Snow Hill Road and goes to the Spruce Run Bridge. It's part of the Thunder Swamp Trail System in the Poconos, PA.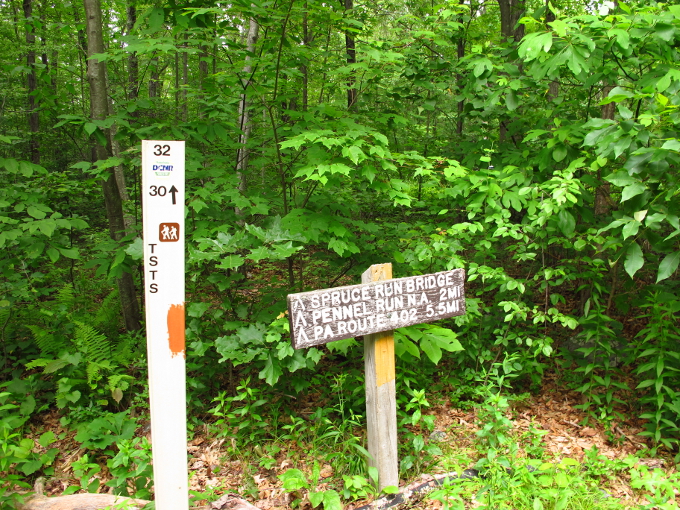 This is a peaceful place for me. I love it when it's just a day or two after the rain, the run has more water and the little frogs and salamanders come out :). We don't see a lot of people here. We saw a parked car a couple of times but never people. Although I won't mind seeing other fellow hikers, this is part of the appeal for me.
But fair warning, George and I went past Spruce Run Bridge once, up to the PA Route 402 marker and never again. While up to the bridge, the trail is wide and clear, past that it's overgrown and the place is crawling with ticks. I will not look at ferns the same way again. You can take precautions but we decided it's not worth it. There are other trails to enjoy.
Wow, I didn't start out with this post planning to write about hiking. It just sort of happened. Inspired by old photos :). Now I'm in the mood to dig up more. I will be back soon.
Posted in
|
Tagged with
|