exploring the Great Bay
By
Lorie
on
February 10, 2014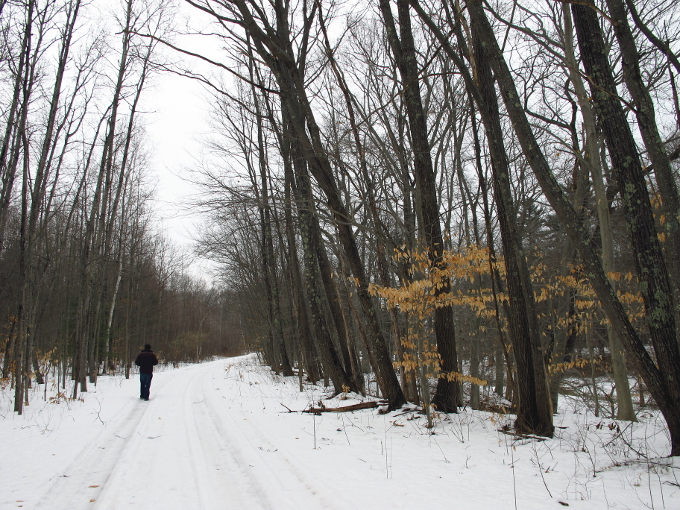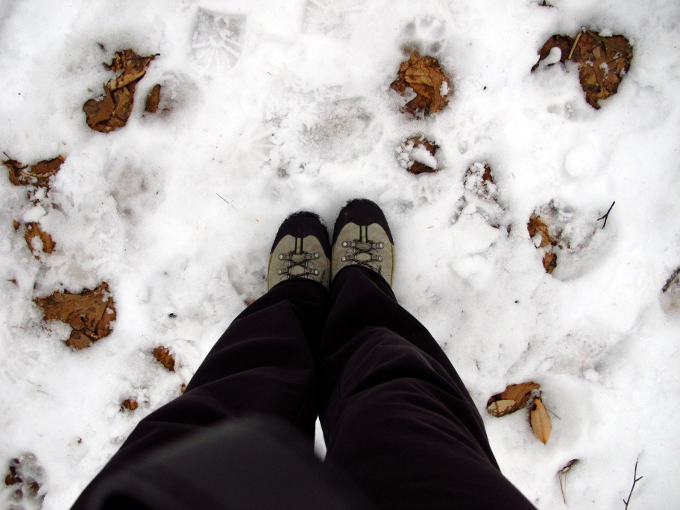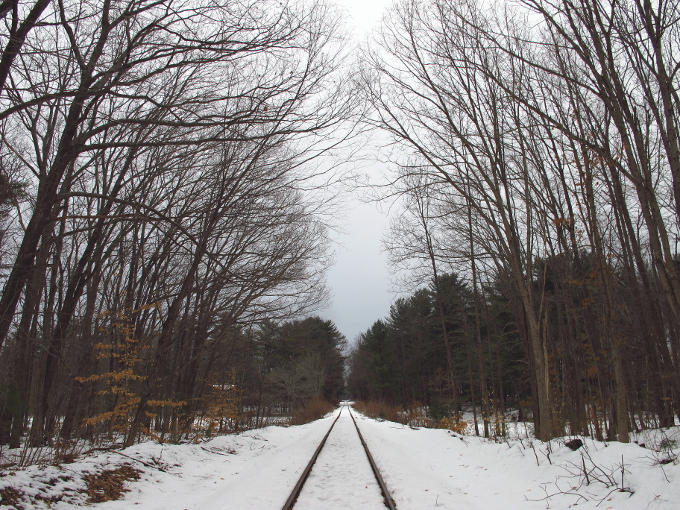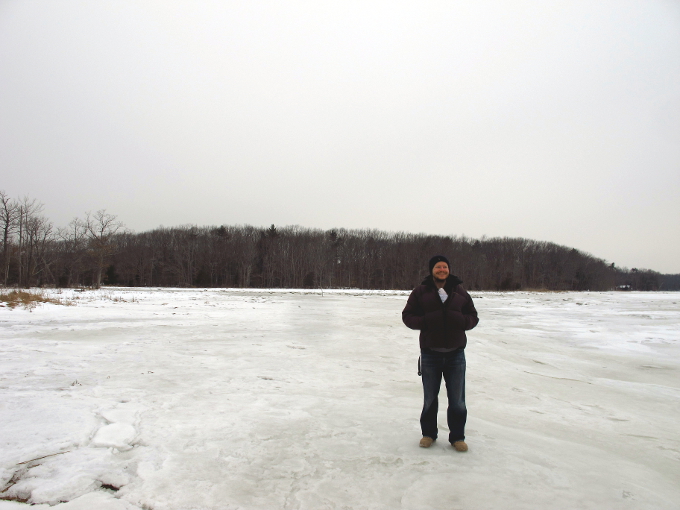 I was happy to discover an access point to the Great Bay not too far from where we live. The area is known as Spartina Point. It's about a half a mile walk from the entry at Bayside Road to the bay. The trail is fairly easy (wide and mostly level), and beautiful in white snow cover and trees lining each side of the trail. Halfway in is a parking area, and after crossing a railroad track, the trail continues in the forest.
Being the scaredy-cat that I am, I kept saying, "No! We are not going past the tree line! We don't know this place yet." And of course, George being George, kept walking onto what we thought was a frozen marsh right up to the edge of the frozen bay. At some point I stepped on soft snow and sank almost to my knees. Naturally, I yelled out, "I'm sinking!" George said, "Stop sinking," without so much a glance back.
George would say I'm telling blatant lies :) Really, I enjoyed myself immensely and we weren't in any danger. I'm looking forward to seeing the bay and the trail in different seasons, and finding similar places around our new town.
Posted in
|
Tagged with
|