Just another Friday
By
Lorie
on
March 6, 2015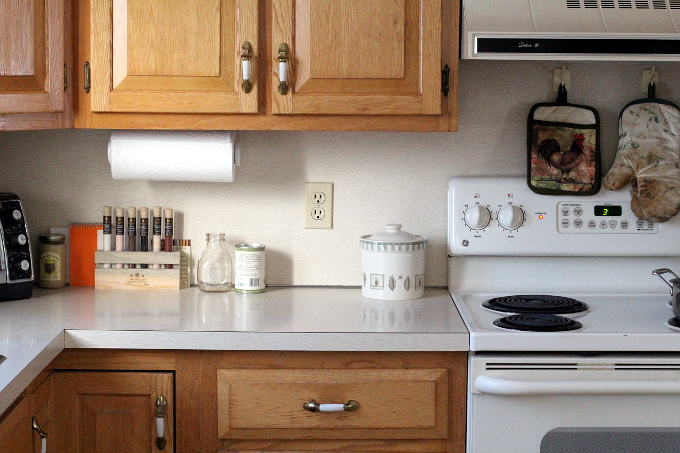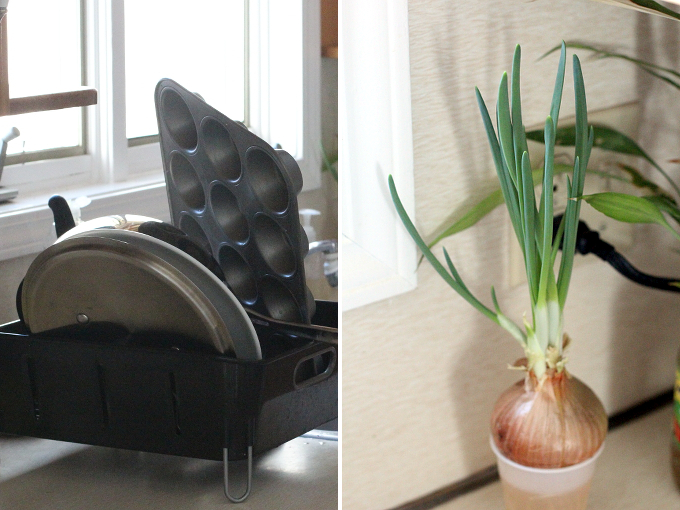 My corner // we live in a rental right now so sooner or later we'll move on from this place. When that happens, I will miss our cozy kitchen, and the natural light that we get plenty of in this house.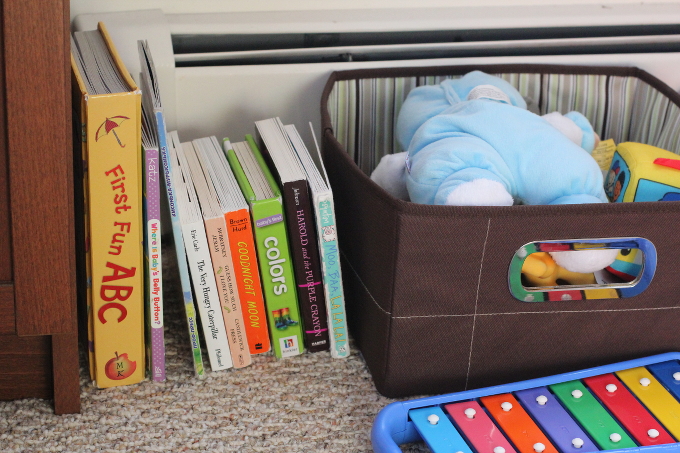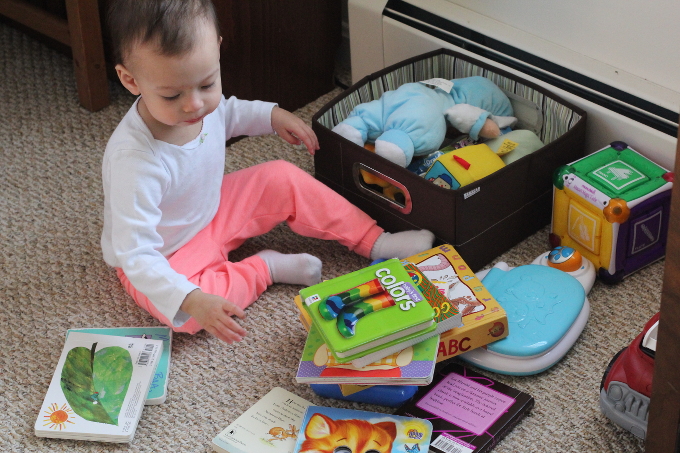 E's corner // nice and neat while she was napping. The second picture shows how it really looks most of the day (and she was just getting started).
—————
This morning I saw one of my friends on Facebook making cheese muffins with her daughter and thought that it was a great idea. We needed a mid-morning snack so it was a good time to whip up a batch of savory, cheesy muffins. I threw in an apple for an added twist. They came out moist and fluffy with just a hint of sweetness and cinnamon. E polished one off in record time, and kept eyeing the ones cooling on the table. I enjoyed a couple myself with a hot cup of tea when the little boss took a nap. I think this one's a keeper.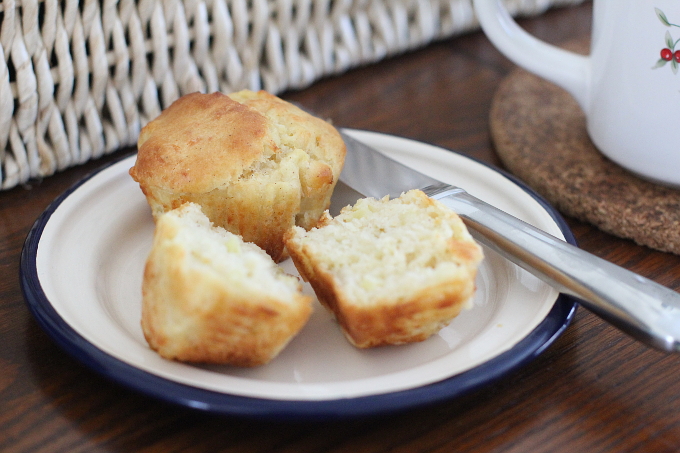 Apple Cheddar Muffin
yields: 8 muffins
1 cup flour
1 tsp. baking powder
1/4 tsp. salt
1/8 tsp. cinnamon
1/6 cup sugar
3/4 cup shredded cheddar cheese
1 egg
1/2 cup milk
1/4 cup vegetable oil
1 apple, peeled and diced small
– Preheat oven to 400F. Grease or line muffin tin.
– Combine flour, baking powder, salt, cinnamon, sugar, and cheese in a large bowl.
– Beat egg, milk, oil, and apple in a separate bowl.
– Add wet ingredients to the dry ingredients. Stir until just combined.
– Spoon into muffin tin. Fill about 3/4 full.
– Bake for 18-23 minutes, until light golden brown and tops spring back when lightly pressed.
Posted in
|
Tagged with
|