Almond Cookies
By
Lorie
on
March 4, 2015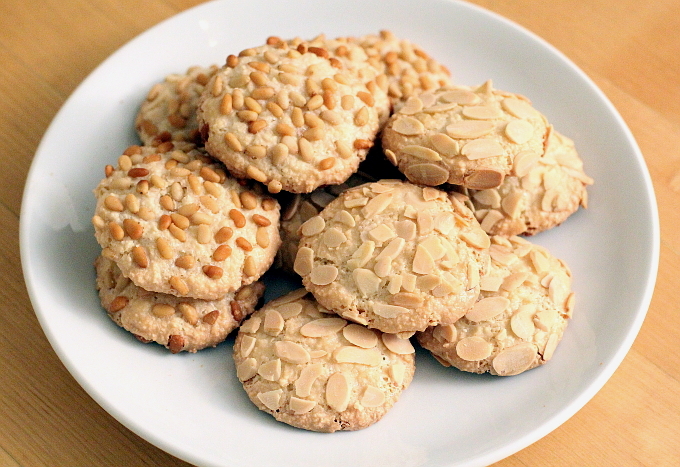 I tried to make pignoli cookies last week and it was a huge failure. All the recipes I found online used almond paste and I decided to make it myself instead of using store-bought. The almond paste turned out well and I was excited to move forward. After picking a well-reviewed recipe for pignolis, I hesitated because it mainly consisted of almond paste (which was ground almonds, egg white, sugar, and almond extract) plus more egg whites and sugar. It seemed excessive to use a total of 2.5 cups of sugar for a dozen cookies. So I did more research. I read more recipes, reviews, and people's experiences using homemade almond paste but there was no clear answer. Despite my doubts, I followed the recipe for pignoli cookies using my almond paste. I ended up with overly sweet, meringue-like confections. Blech. Nothing like the cookies that we used to get at an Italian bakery in our old Brooklyn neighborhood.
I had leftover almond paste and thought that it was dough-like and tasted similar to the cookies I was trying to make. So I cut up my almond paste log and stuck it in the oven. These cookies came out too dense but with the right flavor and just enough sweetness. Back to the drawing board.
After much obsessing, I gave it another attempt based on what I learned from the previous mess-ups, and finally ended up with cookies I liked (happy dance!). I started out with raw almonds so I added a bit below on how to blanch and ground them.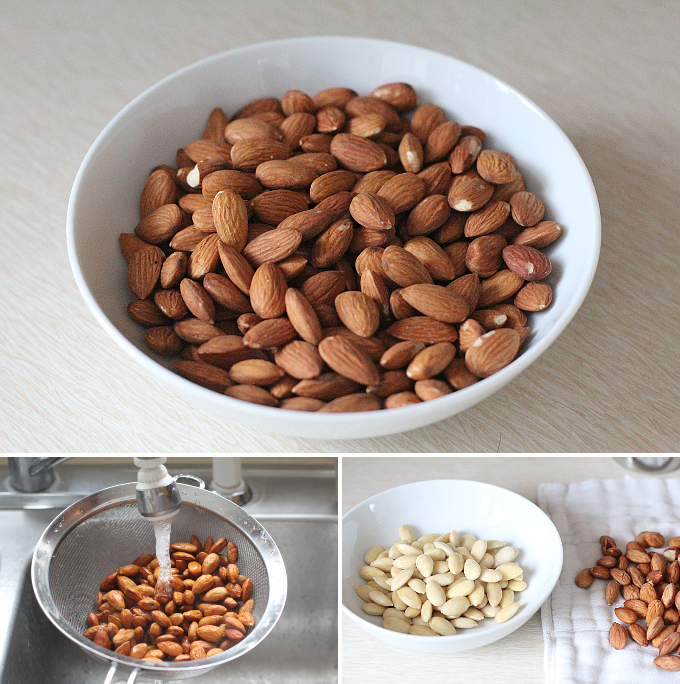 How to blanch almonds:
– Bring a small pot of water to boil. Place raw almonds in boiling water for exactly 1 minute. Longer will soften the almonds.
– Drain and rinse the almonds in cold water. Use a towel to pat off excess water. You will notice that the skins shriveled up.
– Squeeze the almonds out of their skin. They should pop right out!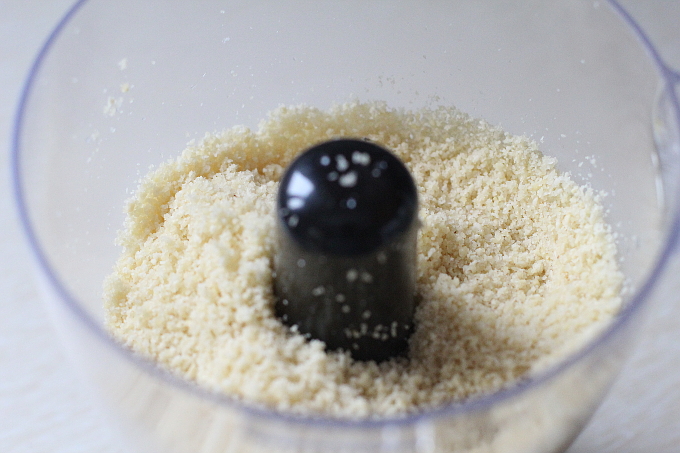 For the ground almonds, I used a food processor to grind up the blanched almonds.
Almond Cookies
yields: 12-14 cookies
8 oz. ground almonds
1 1/2 cups confectioner's sugar
2 egg whites
1 tsp. almond extract
sliced almonds/pine nuts, for finishing the cookies
– In a large bowl, mix together ground almonds and sugar.
– In a separate bowl, beat the egg whites until stiff.
– Fold the egg whites into the almond mixture gently, then fold in the almond extract.
– Preheat oven to 325F. Line baking sheet with parchment paper.
– Drop spoonfuls of the mixture on the baking sheet (I used a 1.5 tbsp. cookie scoop). Leave enough space between each cookie to allow for spreading.
– Press sliced almonds or pine nuts into the tops of the cookies, covering the tops with nuts.
– Bake for 18-20 minutes, until the cookies and nuts are light golden brown. Cool before serving.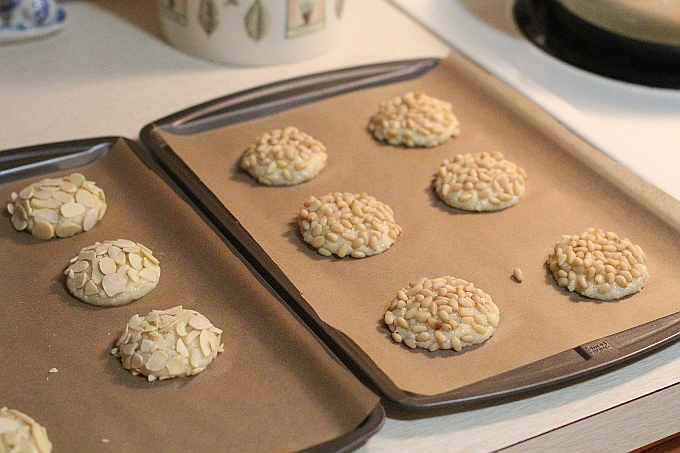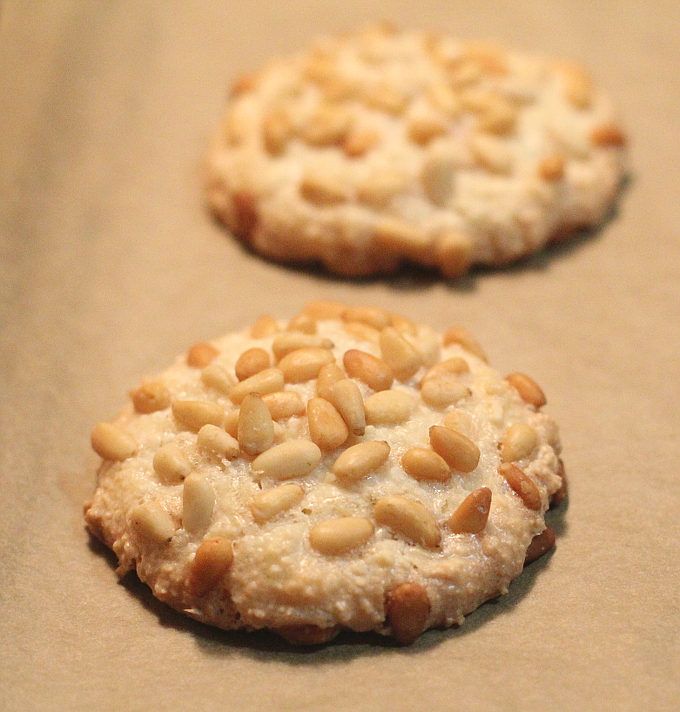 I'm collecting cookie recipes for the holidays (whether I'll have the time or inclination to actually bake them then is a different question). So far my favorites are:
Sugar Cookies
Macadamia Nut Chocolate Chip Cookies
These almond cookies will be a part of the collection. Next up, oatmeal-raisin or lemon cookies.
Posted in
|
Tagged with
|